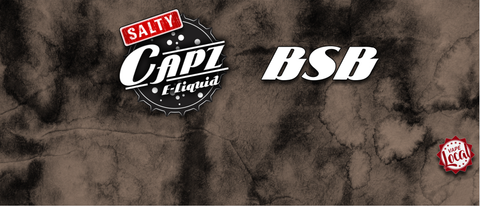 (EXCISE TAX APPLIED) Salty CAPZ by VapeLocal - BSB
(EXCISE TAX APPLIED) Salty CAPZ by VapeLocal - BSB
***Due to Health Canada regulations, strengths over 20mg are no longer available in Canada***Unfortunately, due to Health Canada regulations, we can't describe this flavour to you.But we'll do our best. After all, you could be allergic to something or something, who knows?

A fizzy Black S*da with the tart twist that's sure to bring back memories.
Available Nicotine Salts in 30ml, 10 and 20mg. 15mg will be discontinued.
WARNING: Nicotine salts are NOT for Subohm use!