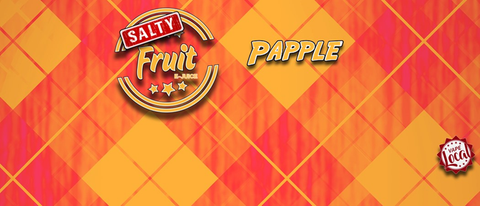 (EXCISE TAX APPLIED) Salty Fruit - Papple
(EXCISE TAX APPLIED) Salty Fruit - Papple
***Due to Health Canada regulations, strengths over 20mg are no longer available in Canada***Unfortunately, due to Health Canada regulations, we can't describe this flavour to you.But we'll do our best. After all, you could be allergic to something or something, who knows?

Peach and Pineapple complement each other in a sweet symphony of flavour.
Available in 30ml, 10 and 20mg Salt nic. 15mg will be discontinued.
WARNING: SALT NICOTINE IS NOT FOR SUBOHM USE!