News
Posted by Carlee Fero on
Clive Bates, one of the foremost experts on vaping and scrutiny of current tobacco control policies and research has published a new Q&A to address many of the myths and speculations currently creating the narrative on the vaping/ecigarette industry.Link to this article here:https://www.clivebates.com/new-nicotine-science-and-policy-q-a-published/ New nicotine science and policy Q & A published I have just published a new question and answer (Q & A) resource on nicotine science and policy.  It is available as a page accessible from the top menu of this blog and also at this address: Nicotine science and policy Q & A.  I am hoping to keep it...
Posted by Haze Vape Co Orders on
Tobacco Harm Reduction Association of Canada Ontario's Bill 174 When reflecting on Bill 174 consider this as a plausible cause and effect scenario: In the June 2016 Brexit referendum more than 33 million people in the UK exercised their democratic rights on the UK's future in the European Union. The "Leave" side won by 3.80% or 1,269,500 votes. The EU parliament's handling of the vape question was much like the posture of Bill 174, terrible, so vapers in the UK were naturally upset which no doubt influenced their vote. Agreed that not all vapers would have voted for Brexit because...
Posted by Haze Vape Co Orders on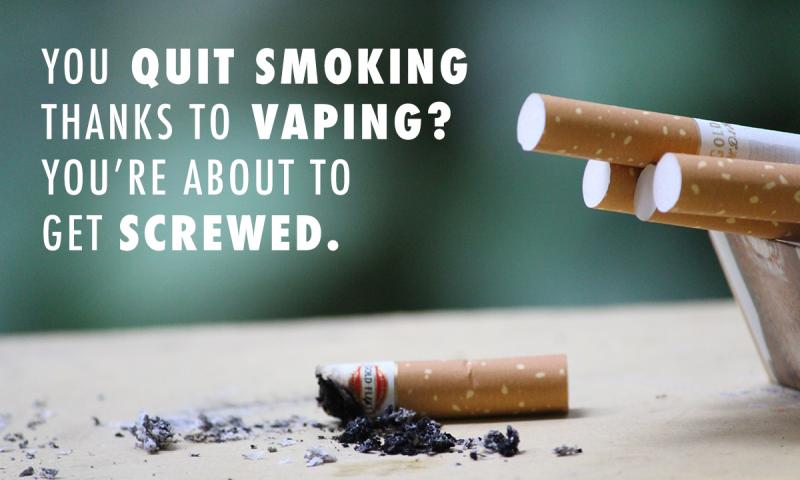 Do you like vaping sweet or fruity e-juice flavours?  Do you like sampling new flavours at a vape shop?  Do you like seeing a product, touching it, or hearing about it before purchase? In 2 weeks, you'll be shit out of luck. Let me explain. Mere months before you can legally blaze a giant blunt of OG Kush, the Ontario Liberal Government is desperately trying to push through Bill 174. Or for the hoity-toity types, the Cannabis, Smoke-Free Ontario and Road Safety Statute Law Amendment Act, 2017. But that's a good thing, right?  We do want our government to be ready for the influx of...